On an August afternoon this year I uncharacteristically sifted through news channels in a stubborn refusal to acknowledge my chores. It was on this tour de force that I chanced upon a number of segments dedicated to the Neeraj Chopra Story. Fresh out of the Olympics Hall of Fame, Chopra was being hailed as the previously "fat boy" whose athletic journey is now defined by his determination to lose weight. The entire mass of my body, as it often does around such exchanges, sank into my gut and I lay there mulling over almost two decades of thoughts, ideas and experiences–all formed from the outside, always on the outside.
In July, 2018, late night comedy host Trevor Noah made an interesting observation about the nation-making process and the multiculturalism that embodies the European collective consciousness. After the French national football team's World Cup victory at Moscow, South African comedian Noah insisted on an acknowledgement of the contribution of African bodies specifically in the accumulation of national glory claimed by France. Following this an eloquent exchange emerged between Noah and the French Ambassador to the United States. "Nothing could be less true", Noah reads in one of his segments, from the ambassador's letter to him. "…The rich and various backgrounds of the players is a reflection of France's diversity." The humour in Noah's response to the ambassador's letter is informed by experiences of colonialism and the history of global interactions facilitated by epistemic, economic and political movements within and without Europe across the last three centuries. 
Shaped by their history as colonial metropoles and their legacy of Enlightenment philosophy, an almost ritualistic "assimilation" process forms the centre of nationhood in Europe. Such nations embody a nationalism in which belonging, especially for the racial or ethnic outsider shall always be through contribution to national pride and interest. Noah's observation that 80% of the then team descended from Africa is, therefore, seen as an affront to the contiguous nature of the French national imagination. Such conversations, when held on sites of sport and comedy, draw further attention to exercises of inclusions and exclusions within the temporal and territorial borders of nationhood. 
The Nation in Theōria
The modern nation state is seen in much of the literature on it, especially the kind that is enchanted by it, as an inevitability. Such a view of the nation has however been complicated by the work of Benedict Anderson and of those who have followed in his wake. Not merely because it links the idea of the nation-state to an imagination of a community but also  because the very notion of a nation being born out of an imagination would then contend with the dynamism of memory, thought, community, otherness and the discontinuous nature of history. The nation then goes from a territorially static reality to the result of ritual performances by a state that must set reminders of its sovereignty, its presence and its practice. Ideas of nationalism emerge from a fracture, an epistemic struggle that has come to define modernity: the struggle between rational thought, as pioneered in its institutional forms by enlightenment philosophy, and the very violence and othering that is embedded in the exercise of the nation-state. The modern nation-state, from its very conception, survives by attaching itself to multiple symbols that, when repeated and practiced, construct a lexicon that normalises the existence of something rather counterintuitive. 
In postcolonial South Asia such practices of state are rendered much more complex by the colonial experience and the formation of nationalist imagination alongside, as well as in contention, with colonial epistemology. The notion of the Other then becomes an interesting site in the postcolonial world to better understand what is synthesised into the nation-making process and what may be left out– and how the changes within these categories may respond to socio-political formations as well as collective memory over time. Such observations are further nuanced by immigrant experiences, or experiences of political othering and assimilation in the Global North. 
Sporting the 'Other'
The movement of people, ideas, lores and collective thought was not a result of modernity, but the consciousness of movement as a phenomenon of cultural, social, political and economic coming-of-age certainly may have been a result of European modern epistemology. Such a consciousness also sought to transform notions of pleasure, of work, of games and recreation, of education and the public sphere into much more institutionally codified forms that could then be universalised across nation-states and aspiring nationhoods to form what is today normalised as cross-national patterns of social and cultural interaction in a globalised world. A whole arena has opened up within the arts and culture and sport where representation is seen both as exercises of soft power and political statements. Sport has increasingly become a site of national imagination, memory making, political rivalry and the construction of the Other. 
Fractures between the ideals of the state and the practices of identities within the community(ies) that envisions the nation become most evident through the expressions of collective disappointment or joy around sport more often than not. The angry and abusive attacks on British players of colour after the English soccer team conceded the Euro 2021 finals at Wembley have most recently depicted that certain bodies shall forever be disowned over others in moments of national grief. Who comes to represent a nation and what their racial identity may be has been a matter of much debate for decades, including years of anthropological dialogues over what bodies are fit for sport altogether. While this debate continues to take multiple forms in defining categories of the included and the excluded in a nationhood, exploring media coverage of sport in general and the Olympics in particular is essential.
The Olympics, from its very conception in the modern period, has been a marker of competition among nations. David Goldblatt in his vivid take on the history of the Olympics as a labour of the modern ideal says, "The ancient world had its games, but the modern world played sport. Starting in the mid-eighteenth century through to the early twentieth century, in Northern Europe and the United States, the majority of the sports we now play were codified… unlike almost all pre-modern games, they were separated out from religious or local calendars, rituals and purposes, acquiring their own internal meanings and pleasures. Unlike the intense parochialism of the pre-modern world, these sports were given a stable written form that allowed them to spread nationally and then globally, secured by the creation of modern rational bureaucracies to administer them."1Sport is a ritual practice of the state over that of local belief systems and attachments. Arguably no other sporting event has been witness to the clash of national interests on global tapestries more than the Olympics. While there have been recent calls by world leaders to depoliticise the event, the fervor of rivalries and allyships between states have played out in pools and sporting grounds of all forms in the Olympics. The making of a nation and the narrativization around athletes can very well be studied to understand contemporary national rhetoric.
The Nation in Rhētorikē
A rather noxious environment around sporting cultures and practices is created by sports reporting itself. A myopic, limited and agenda driven discourse directs public opinion around health, inclusion and politics of the body towards a personalised, isolating approach that at once absolves the state and the market economy of all its responsibilities. While holding the individual accountable to a standard of healthcare that is enforced through collective shaming and othering, such sports reporting shall more often than not resort to blatant fat shaming that eggs on a growing amount of social media bullying around questions of weight and body-types of athletes, and what body-types may even be considered athletic. The conversation around the admission of bodies in the Olympics has gone on for decades. The early 20th century marked an exclusion of colonised bodies on pseudo-scientific grounds of racial inferiority that informed much of geopolitical othering of the time. The 1904 Olympics is an example in both such exclusions and the use of the notion of otherness to test how colonised bodies performed in sport that was thought to be designed exclusively for white bodies. The struggles continue even today through, most popularly, the fights of women who are routinely disqualified as athletes, following an outdated and oppressive sex testing system that the IOC holds steadfast onto.
But there is an underlying commentary around health and sport that is much more invisibilised and  insidious in shaping public views: the kind that speaks of athletes as having overcome their struggles with weight. This Olympics news cycle in India witnessed such story-telling and reporting around Javelin gold medalist, Neeraj Chopra. Chopra's journey was repeatedly reported as one in which he struggled with and won the fight against near-obesity in order to make a nation proud. While many major brands moved to milk Chopra's moment of glory, the sheer number of news pieces on his "transformation" told a more sinister story about the nexus between capitalist production and state making. The assumption of mutual exclusivity between representation of national identity and certain kinds of bodies, in this case fat bodies, becomes normalised in such discourse. The story of a thirteen year old boy who lost weight and became an athlete has been packaged and printed for a consumer economy that is comforted by this reaffirmation of its biases against fatness. That fitness and body weight as well as body types may conform to certain arbitrary standards of collectively accepted moral and physical code has devastating effects on both the understanding of health policy, medical practices and research in a nation-state as well as in the building of communities, reflections of the self within such communities and the overall inclusion to said community. 
Why must one focus on such discourses around sport, and specifically around the Olympics? The Olympics is central to  sporting events across the globalised world. It remains host to negotiations in the spirit of internationalism in multiple ways. While sport has been the site of collective emotion for as long as it has existed as a cultural phenomenon, its treatment of bodies is reflective of how a certain community and nation may define its collective image. An understanding of the process of nation making is enriched by looking at sport as a microcosm of national activity. This is also to re-emphasise the impact such notions about health may have on the well-being of bodies that are left out, and the direct gains that institutions of state experience by shifting the onus of healthcare from the public to the private sphere of personal fitness. 
Fitness training glorified in isolated incidents of fat to fit stories distract from who is to be held accountable for the growing problems of nutrition, failures of healthcare systems and their links to economic markers. A consensus has emerged within policy and medical communities that much of our collective scientific temper has left out bodies of fat people. This has left an irreversible impact  on the overall health of a community. In the wake of the Coronavirus pandemic, links between weight indicators and related morbidities have revealed the gaps in both medical research and policy in dealing with the growing questions of malnutrition, poverty and obesity, especially in high-risk communities.  National discourse continues to, however, dismiss some of the gravest, most concerning questions of public health policy, only to pick instead systemic bullying, shaming and socio-political exile for those who require state attention most.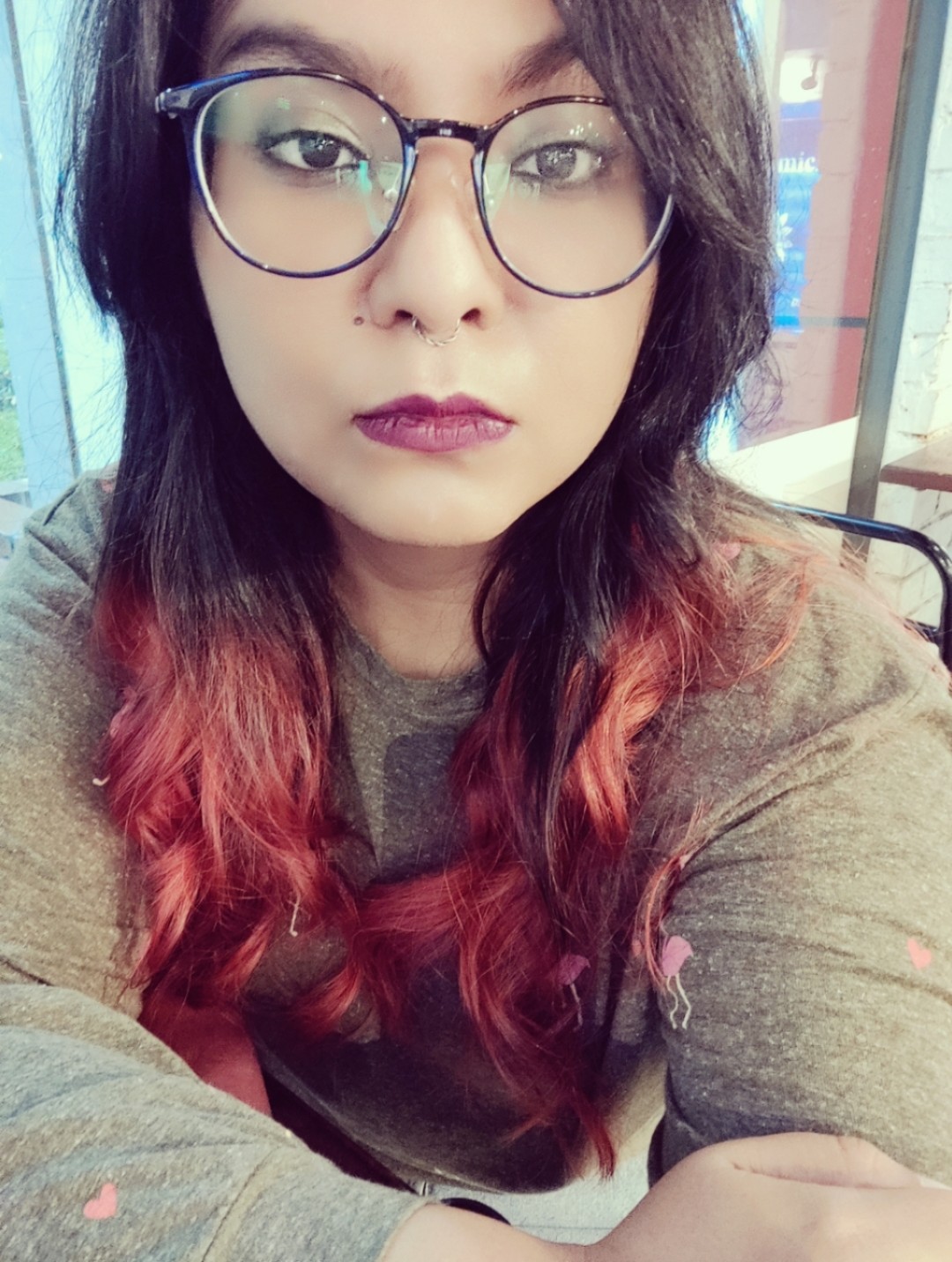 Sneha is a historian in the making. She takes a specific interest in sacrality as a process of nation-making in the Himalayan borderlands. She has degrees from Lady Shri Ram College and Ambedkar University, and has worked for a number of years in policy research.