When John Fitzgerald Kennedy, America's most glamorous 20th Century President, "had his house painted" in Dallas, Texas, in November 1963, by the conspiratorial precursors of our 21st Century, (Far-)Western, "Big-Shot", Globalists, I was studying and boarding at Eton College, Windsor, Bucks., aged 16. It was the Michaelmas Term, and, as our House-Master, Jack Anderson, read out to us the shocking news at morning assembly, many of us students believed we were standing on the brink of World War III.
Mainstream media's political propaganda was already so powerful that our immediate, adolescent, disingenuous conjecture was that "…it was a Russian plot". Little did we know how, in actual fact, Russian Premier Khrushchev himself had been seen to weep on receipt of the earth-shattering information, and even Fidel Castro had paced up and down, across his Havana reception-rooms, uttering repeatedly: "this is a very bad thing", "this is a very bad thing".
Some 30 years were to elapse before I was to learn, through the family grapevine, how closely the President and I had been connected. He might almost have become my father.
Naming a child after one parent or another can cause confusion in a family. More often than not, nicknames evolve for distinguishing purposes. In the case of my mother, this was no exception. My grandmother's first name was Stella, and, for reasons best known to themselves, my grandparents bestowed the identical handle on their firstborn. So my mother, in childhood, though also baptised "Stella", came to be known as "Baby"—and it stuck, supplying her with a coquettish, 'tween-the-wars-trendy label that she wore, no doubt, with a batting-eyelash pride. It was a prefix that contemporary seducers were proliferating when addressing the objective, till it became as commonplace as "darling", "honey", "sweetheart"—sobriquets you'd expect to hear attributed across the dance-floor at Annabel's fancy night-club, or in an early Hollywood soap; as opposed to the familiarly expressed "luv", more liberally distributed across the English market-place rank-and-file.
So song-lyrics such as "Baby, it's cold outside" took on a subsidiary meaning in our family, and her first name carried the conversation of my mothers' admirers into immediate realms of supposed intimacy of speech they might have failed otherwise to enjoy.
Thus armed, Baby Carcano, and her equally glamorous younger sister, Ana Ines (Chiquita, to distinguish her from her Auntie!), happened to land in London, simultaneously and with comparative effect, to the German bombardments hurled at us from the skies above, at the incipient stages of World War II. 
Their father (my grandfather, Miguel-Angel Carcano)—hot-foot from Paris, where he had held an identical position, until the invasive Third Reich decided otherwise and an escape-route had been effected via Hendaye, at the border of South-Western France—was now appointed Argentine Ambassador to the Court of St. James, and, accordingly, was accompanied to his London, Belgrave Square Embassy by his two dazzling Latino daughters, Chiquita and Baby.  
In due course—at some point within the Ambassadorial curriculum—my grandfather, Miguel-Angel, became amicably acquainted with a man named Joseph Kennedy, who had retained a standing of equivalent import as representative in Britain of the powerful United States. Since the U.S. remained as yet outsiders to war issues, their friendship managed to develop beyond Embassies, on a social level, and, before long, their offspring likewise were introduced.
Jack Kennedy, Joe's second son, had just reached his twenties, and my mother had two or three years on him, but he was soon deeply smitten by her Latin charms. My mother's family invited him to visit in Argentina (how they all arrived safely, slaloming their way through the swarms of German U-boats that hunted in the Atlantic, is anybody's guess. Supposedly, they must have travelled by a form of shipping that the Germans carefully recognised as neutral), and before long they were seen as a romantic couple. The photograph below appeared in a local Argentine newspaper of the day, and is nowadays plastered all over the web, but I, as her eldest sprog, knew nothing of their celebrated youthful connection until I'd nearly reached middle-age. It was never mentioned in front of me, neither before nor after his assassination. So I remained ignorant of how my mother might have responded to the news of his murder over twenty years after their relationship came to an end.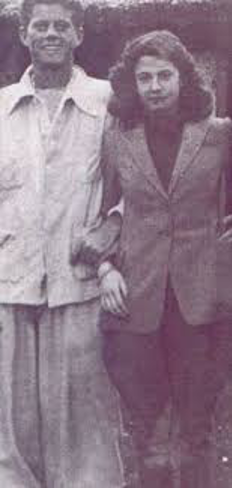 And Jack became a welcome guest at my grandparent's magical mountain retreat, in the province of Cordoba, central to the nation, where, soon after marrying, Miguel-Angel had purchased a small ranch-house and some 30,000 acres of surrounding forested wilderness, which my grandmother had transformed into a legendary Argentine sierra estancia, to where notables travelling from distant realms would relish an invitation, as a perfect compromise between getting to grips, mostly on horseback, with a natural, wild, environment while remaining hosted in conditions of tasteful indigenous luxury. And having stayed there on numerous occasions, and personally experienced its romantic appeal, I can imagine how America's future president would have been swept off his feet by my mother's attractions, framed in those unforgettably beautiful botanical surrounds.
I can testify unquestioningly as to how the landscape there is so unspoiled by human occupation that, if you stand, rooted in what passes for silence, there exists an inescapable, audible, permanent hum, deep in your inner ear, that resounds from the earth and its resident vegetation. The creative Power Supreme rings out his symphonies everywhere, in all directions, and from each particle of perfect matter.
It must have been quietly heartbreaking for Jack to leave this enchanted region and fulfil his obligation of travelling back to war-torn Europe, but as their stay ended, so did the chapter of life close on their gentle intimacy. Pearl Harbour came and went, and, as soon as the U.S. declared war on the Axis powers, Jack joined the U.S. Navy. As we may have already learned, from viewing the Steve McQueen motion picture, based on Jack's wartime experiences against the Japanese on the Pacific front, he captained a fast launch, known as PT 109—which also became the title of the film.
Had he been depicted in the picture as writing letters to his sweetheart back home, the recipient of this mail would have been my mother. 
When, eventually, I learned, as a mature adult of progressing years, the facts of this romantic liaison, by way of proof I was shown an entire album containing dozens of Jack's love-letters, signed in his unmistakable hand, written, no doubt, in pauses between active instances of explosive violence, where American freedom-fighters were struggling to resist the onslaught of an oriental nation hell-bent on conquering all reaches of the world's largest oceans' shores.
I would gladly have displayed a page or two of these missives to the readers of this article, by photocopying them and including the texts herein, but, as "fortune" would have it, the collection has fallen into the hands of my over-avaricious younger twin-sisters (Whatever Happened to Baby Jane?), in the library of the Argentine agricultural property they sequestered between them, on the death of my mother, aged 101, some four years past—along with most of her personal effects. Remaining well-aware of their considerable value, my sisters cling tightly to their possession, and would doubtless be unwilling to entrust their contents to any third party, however close a relative.
But I clearly recollect the passionate tones of the wording I read therein, including repeated proposals of marriage, and an avowed intent to see the definite prospect through to its conclusion, upon return to civilian life, at the close of hostilities.
Unfortunately "love has an appetite you surely need to feed" (a quote from a song of mine), and, during his absence, my mother adopted alternative plans. In short—she dumped him.
When questioned at the time by her mother as to the reasons of this change of heart, and the consequent rejection of a man my grandmother must have sensed as being in line for a great future, my mother answered simply, and callously—considering she was referring to a soldier who had just returned from being prepared to lay down his life for the security of our universal political future—"He can't play polo". (Jack Kennedy wasn't a secure horseman, as he was plagued all his life by dorsal problems, as is a well-documented fact).
When one considers that the collective of Argentine polo-players of that era were probably the best-looking, most dashing, virile group of males on the planet I suppose one may accept that she had a point. Not that the man who became my eventual father would have used a mallet suitable for anything more strenuous than croquet, however, had it come down to that.
So life went on, and death fell upon the universally well-intentioned, as America fell from nobility into the Trump-revealed swamp—filled with treacherous political slimeballs—that it currently occupies (please note, dear editor, that any censorship of this concise, but truthful, single-sentence commentary will most certainly result in my suspending any future contributions to this publication).
In the 1960's, with my parents pursuing a well-publicised divorce, it became traditional for my sisters and I to travel to South America to spend a summery Christmas at the aforementioned sierra home of my grandparents. We enjoyed the privilege over four successive years, between 1962 and 1965, inclusive—the last visit representing the beginning of my gap year between Eton and Oxford University, which allowed me to stay on alone, with my elderly antecedents—  whom I adored and with whom I was completely compatible—over a few successive months, studying Argentine agricultural processes and attending temporary political tutorials at University in Buenos Aires—apart from falling repeatedly in and out of love with some of the universe's most breathtaking female teenage collaborationists.
But in 1966 the custom was suspended, and we Christmassed in Spain, where my mother's new male companion resided. I don't remember requesting reasons for the alteration, but it later transpired that my mother admitted how her motives had been merely diplomatic.
Shortly following the brutal dispatch of her marital partner, history's most elegant First Lady determined to make a voyage to his memory. She expressed a desire to visit the locations he had spoken of to her, during their lives together, that he had once regarded as being the most memorably alluring venues he had ever experienced, over the period of his extensive travels. Included on the list was the Carcano residence, San Miguel, secluded in the Sierra de Cordoba, where he had opened his heart in devotion to my Mama, his first profound romantic attachment, over twenty years previously. Accordingly, Jackie wrote to Argentina to ask if she could spend a little time there, in the company of her children, Caroline and John-John, to become acquainted with another area Jack had known and loved, and, naturally enough, the request was instantly granted.
So, learning of Jackie's intended visit, my mother tactfully deduced that her presence there at that time would not add to being conducive to a relaxed atmosphere, bearing in mind the nature of aspects of Jack's attachment to the location, and bowed-out gracefully from our annual visit, for the proposed duration of their stay. It wasn't even suggested that we, her children, might travel there for Christmas, nonetheless, without her—presumably because it would have meant revelations that never actually arose before another two decades had passed.
The cover photo of this article is a photograph taken of Jackie and her children at San Miguel, during their time there.
Facing us is my grandfather, Miguel Angel, and standing on the left, talking face-to-face with Jackie, is my aforementioned Aunt Chiquita, who also married in England, after the war, to the youngest son of our first British female M.P., Nancy Astor— my Uncle John, Jacob (Jakie). JFK and Jackie's two children, Caroline and John, are to the right of the picture.
The name of the photographer is not recorded.
The murder of President Kennedy marked the moment in history where international political innocence and integrity was obliterated for a very long time—principally because the perpetrators succeeded in getting away with it. Jack Kennedy had foreseen the mounting corruptive potential of monopolistic practices in big business consortia, though he could never have imagined the levels it would reach once "Big Tech" had involved itself into our social structures, and was determined to dedicate considerable efforts—as any correct administrator is there so to do—in the reduction of over-capitalistic potential criminal behaviour, and contribute to more equitable norms for the underprivileged, for Afro-Americans, for Latinos, as well as for women, besides pouring oil on potential adversarial ideological conflict and thereby allowing armament expenditure to be relocated towards more positive and humane purposes. This is why he was "executed".
Jack's death allowed corruption in government to proliferate and run rampant internationally. Currently, the U.S. has a President without Jack's charm but blessed with a similar direction of purpose. As we await the Court of Justice decisions, that should hopefully bring about the reversal of a rigged election result, the aspiration of most Americans is that the work Trump has initiated over four years may further come to fruition across an added term—particularly in the area of corrupt political practices. That way it may additionally serve to honour JFK's memory.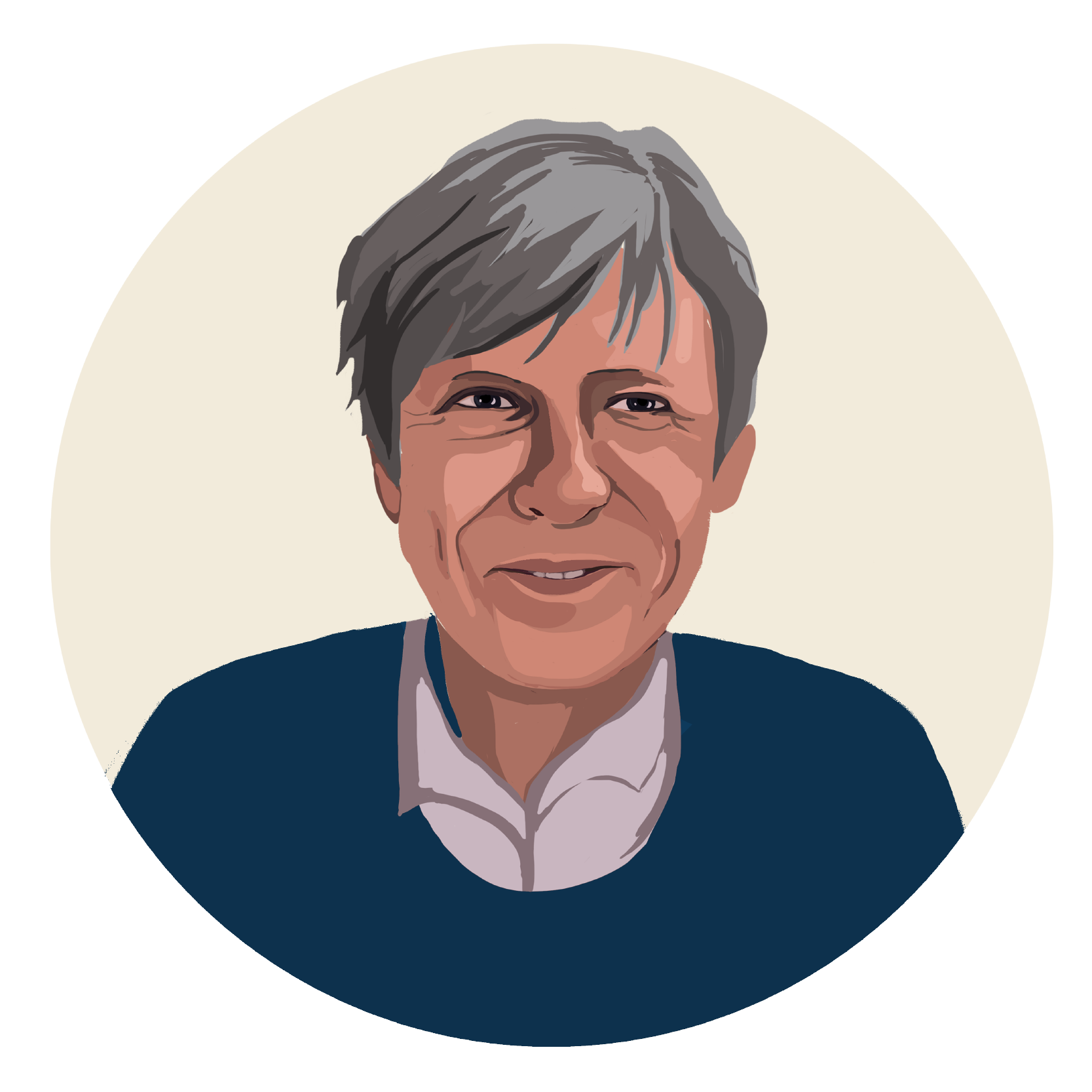 David Ward is a British peer. He is the author of the musical 'Galileo' and has recorded numerous albums over the decades.